Sign up and save on Ozempic®
Managing your type 2 diabetes can be frustrating enough. Let us help you manage the cost of your Ozempic® prescriptions. If you're eligible for the Ozempic® Instant Savings Card, you will:
Pay as little as $25 per prescription for up to 24 monthsa


See how much Ozempic® will cost with our co-pay look-up tool


Enjoy all of the tools and support of Cornerstones4Care®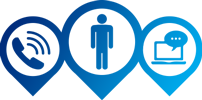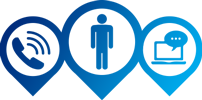 Your own diabetes support program: Cornerstones4Care®
Sign up now and enjoy access to tools and resources tailored to your needs, all in one place. Healthy eating, being active, tracking your blood sugar—Cornerstones4Care® lets you manage what's most important to you, your way.